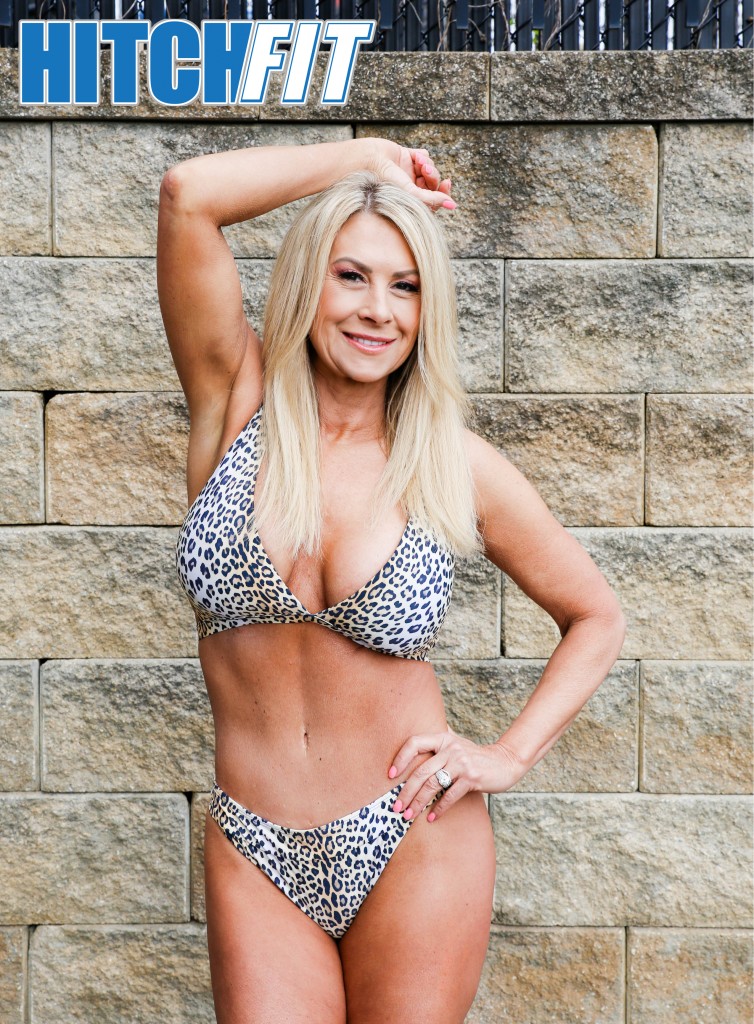 Jaw Dropping Fit at 49 Transformation. When Tiffany began her journey at Hitch Fit, she was ready for change. She is the busy business owner of Salon Halo in Kansas City. She was spending so much time on her business, and realized she wasn't taking care of herself! She knew it was time to take charge of her eating and exercise habits in order to get her health back on track, and to feel strong and confident as she nears the fabulous age of 50!
Tiffany shed over 20% body fat and nearly 30 pounds on the scale with the help of Hitch Fit owner Diana Chaloux – LaCerte. This mom and busy business owner is an inspiration! Showing what is possible when you set your mind to your goals, and are willing to take the action to get them.
Tiffany's Before and After Weight Loss Stats:
Starting weight: 156
Ending weight: 128
Starting body fat: 38.94%
Ending body fat: 18.47%
Tiffany's Jaw Dropping Fit at 49 Transformation Photos: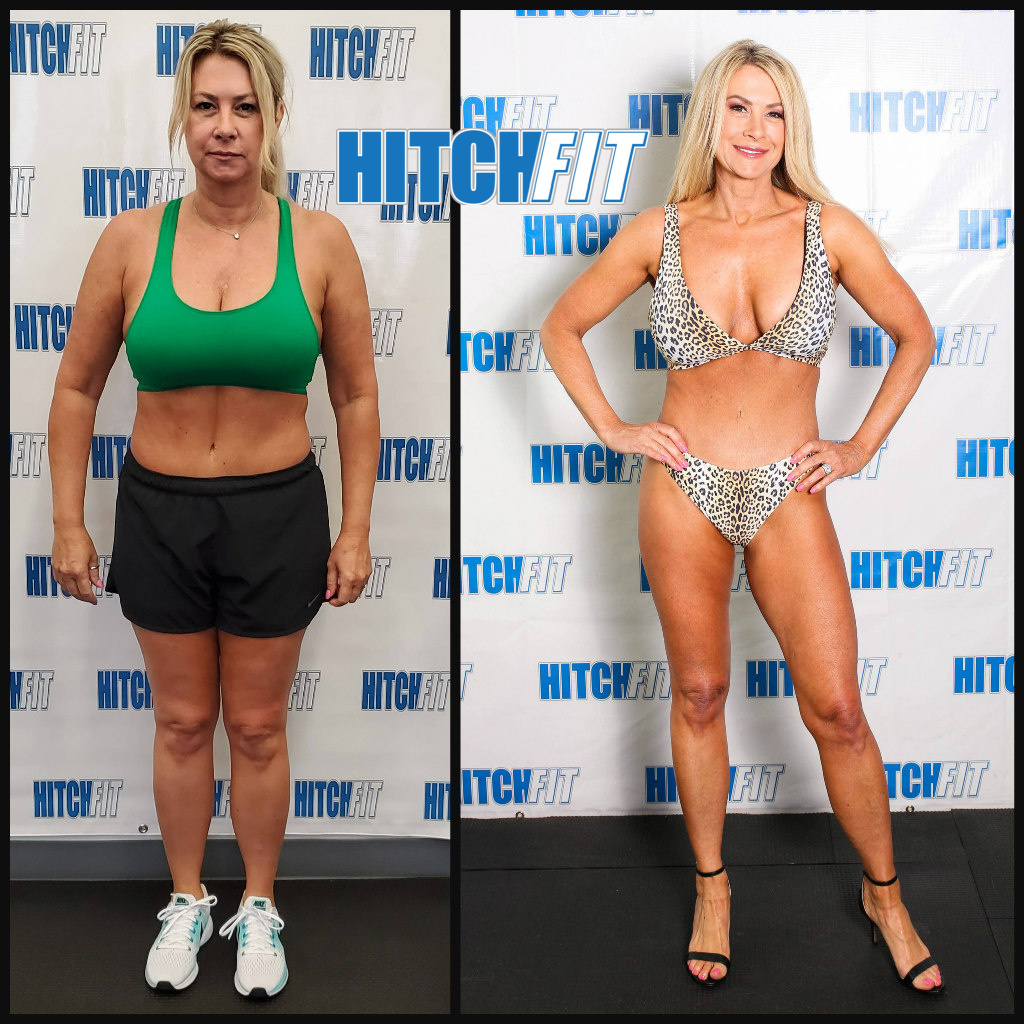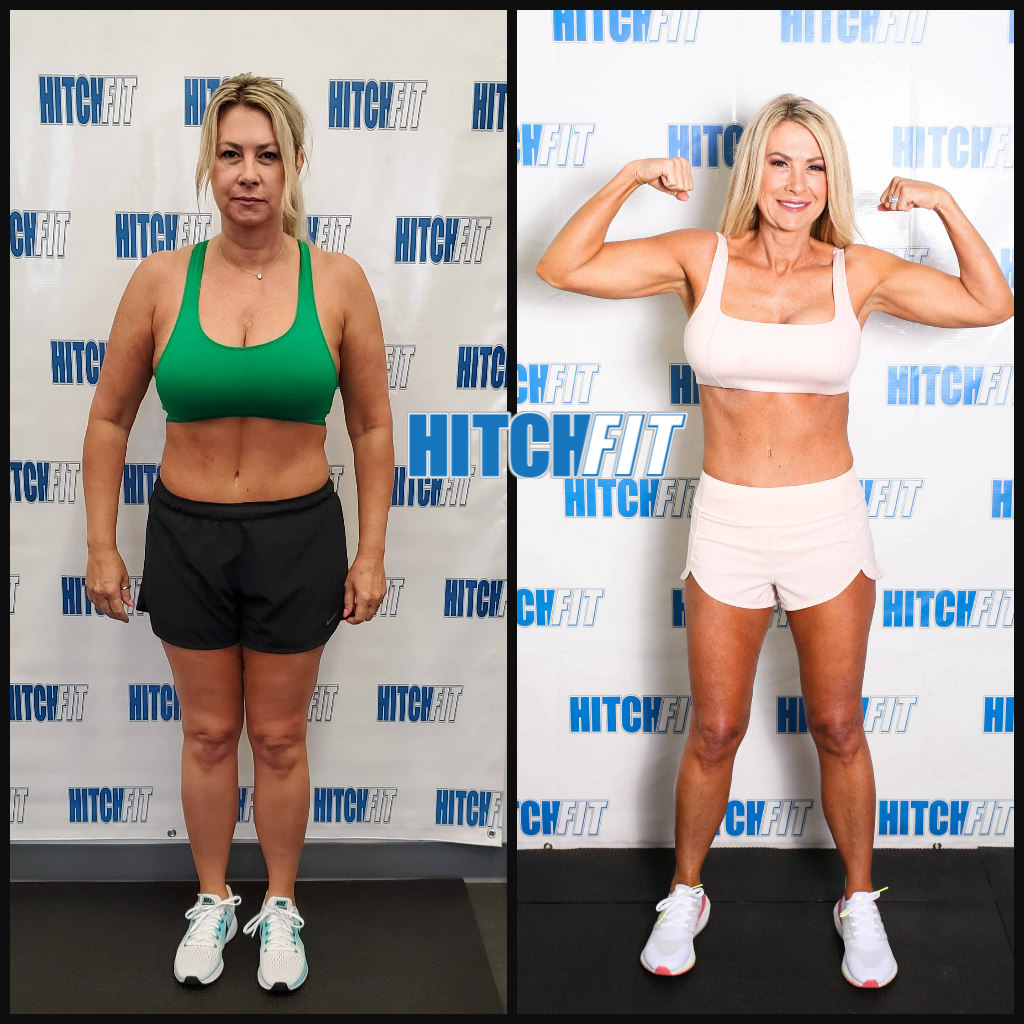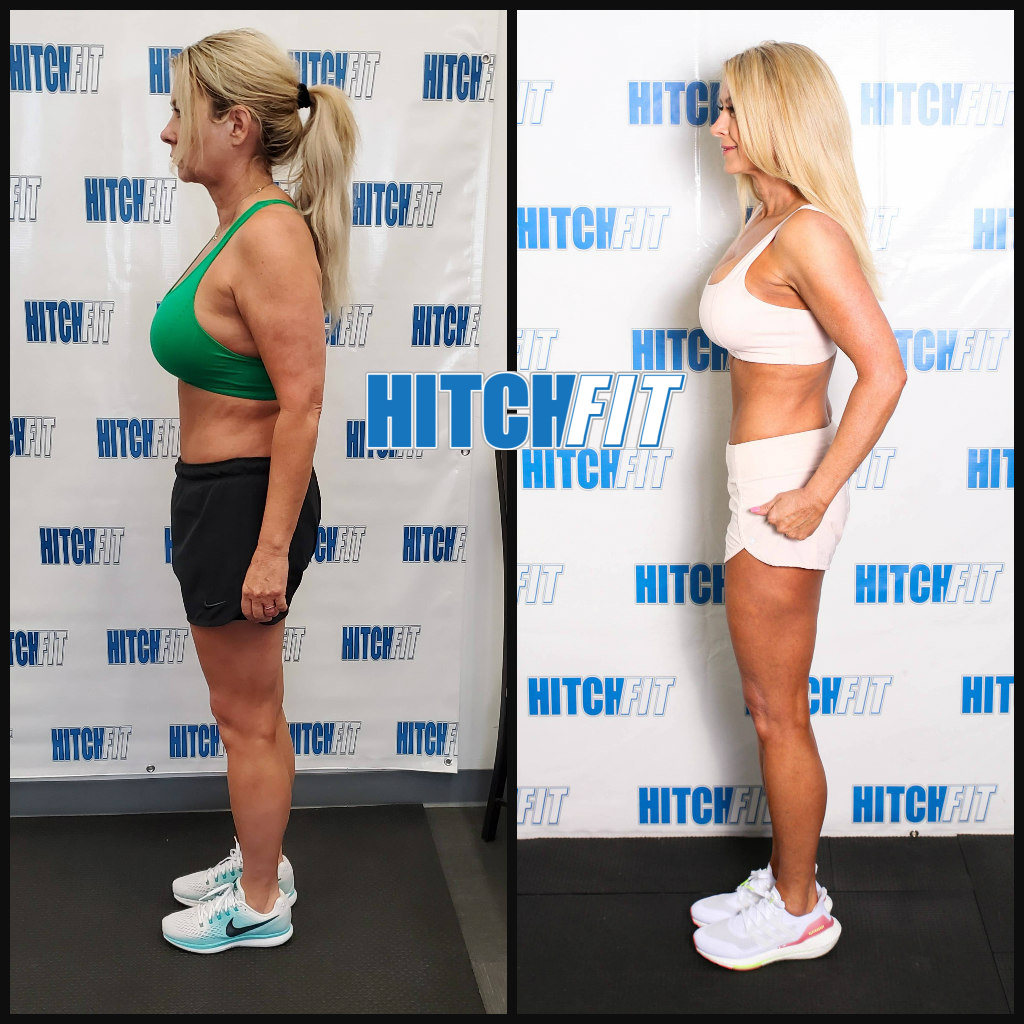 Tiffany's Story and Hitch Fit Review:
"As I got older I let the daily grind of life take over and put my myself last.
Last year when Covid hit and we all quarantined at home I suddenly had some much time for myself, but didn't know what to do with it. Over those six weeks I drank daily and ate terrible. Needles to say I felt worse than I ever had. When I went back to work it hit me…. I had no balance in my life.
Here I was 48, overweight, I was self conscious of how I looked, I felt crappy, I felt weak and I decided it was tome to take control of my life.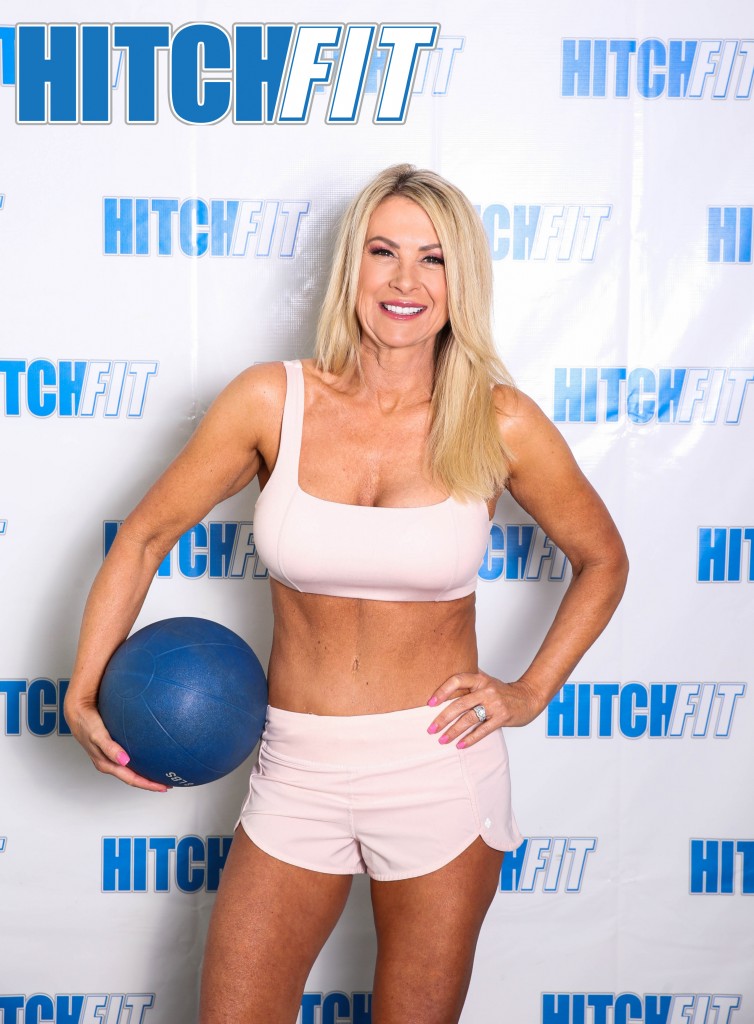 I started looking up life coaches for women over 40 and there was Diana!
I reached out and started my transformation journey at Hitch Fit.
This was not like any trainer I had used in the past. Diana taught me a lifestyle not a fad diet.
She guided me on how and what to eat, and through our training sessions taught me how to correctly workout.
I shed 29 pounds on scale and over 20% body fat! The best part is, I did it the right way.
I will be 50 at the end of the year and I'm healthier than I have ever been in my life.
I have never felt so good about how I look and feel.
Diana was Godsent and I can't thank her enough for helping me achieve my goals!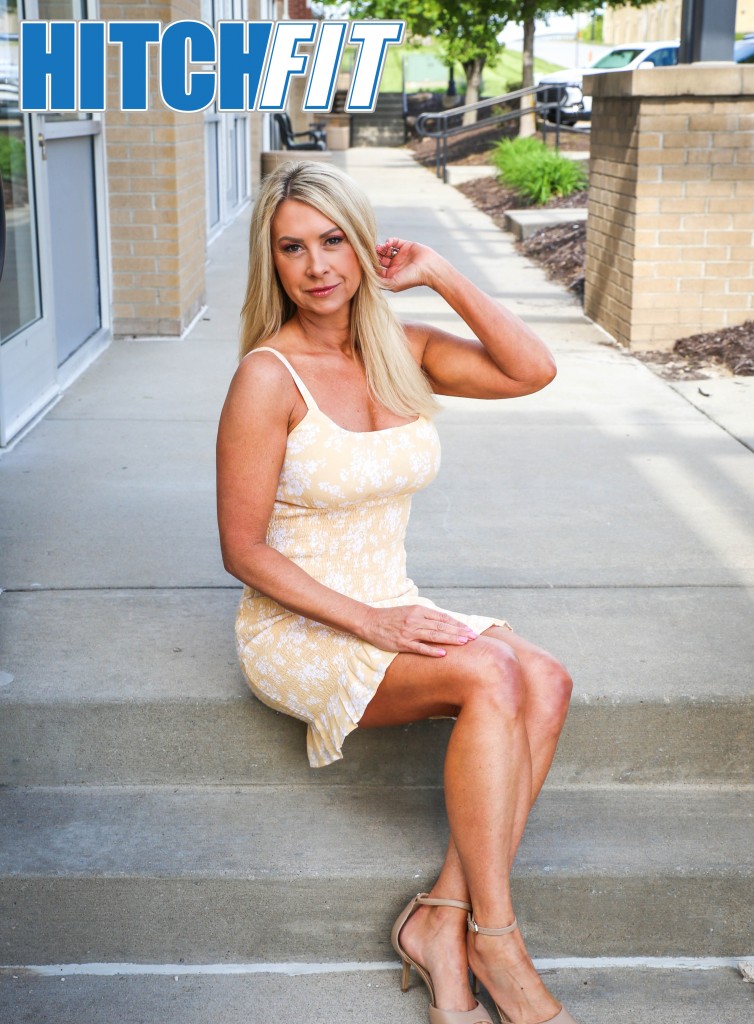 Program Choice: Bikini Model